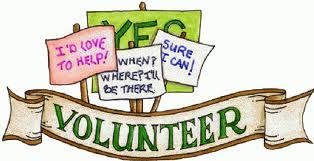 HELP NEEDED!
Our Kid Pan Alley Residency starts soon (October 17th) and we need your help! Volunteers are needed in the classroom typing lyrics and taking photos during the songwriting sessions. We also need help Friday afternoon at school (printing out and folding the lyric program) and during the Friday performances (1:30pm assembly and 6:30pm evening concert) with lyric scrolling, photography and two volunteers in the evening to help at the CD table. If you can help, please contact Lisa Brook.

Be sure and check out the SCHOLASTIC BOOK FAIR, October 11 - 14th. The book fair will be open during school hours (approximately 8:30am - 1:30pm) and during Family Dinner Night on Thursday (5:00 - 7:00pm).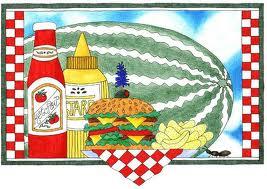 Please join us for a FAMILY DINNER. WHEN: Thursday October 13th, 5-7p.m.
Catered BBQ, cole slaw, baked beans, fried chicken, lemonade and iced tea! Families please bring a side dish or dessert to share.
Be sure to stop by the book fair while you're there!

Join us Friday, October 28th. 7-8:30pm, for Halloween Bingo! Dress up in your favorite costume, enjoy popcorn, and win cool prizes!

2011-2012 ATTRACTIONS DINING AND VALUE GUIDES
Now on sale for just $25, this little coupon book offers over $3860 in savings!!!
Order forms should have come home via your child's backpack. Guides will also be available for sale in the Woodbrook Office and at all PTO Functions through November. Woodbrook receives up to $12.50 for each book sold!
Keep on clipping those BOX TOPS! Our first submission deadline is October 15th. Don't underestimate the value of 10 cents - last year we raised approximately $700 just 10 cents at a time. It's easy money for our PTO. Also, don't forget to mark your child's submission with his/her teacher's name in case we decide to do a participation contest.